Eternal Masters
is a compilation set for
Magic: The Gathering
containing 249 cards (101 common, 80 uncommon, 53 rare, and 15 mythic rare).
It was released on June 10, 2016 (Magic Online: June 17, 2016).
The official expansion code is EMA.
Concept and Design Team
Tom LaPille (lead)
Ethan Fleischer
Aaron Forsythe
Bryan Hawley
Development Team
Adam Prosak (lead)
Sam Stoddard
Bryan Hawley
Marketing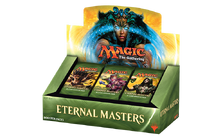 Eternal Masters is exclusively sold in boosters. Each booster contains 16 cards:
Set Art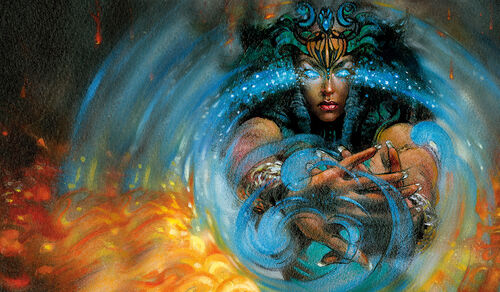 Returning Mechanics
Cardlist
Ad blocker interference detected!
Wikia is a free-to-use site that makes money from advertising. We have a modified experience for viewers using ad blockers

Wikia is not accessible if you've made further modifications. Remove the custom ad blocker rule(s) and the page will load as expected.